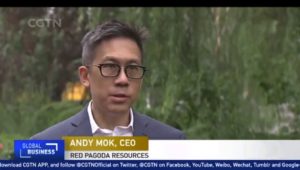 The People's Daily has hit out to Apple for making its capital on the expense of China, but all iconic American brands fear to be hit by the ongoing trade war between China and the US, says business analyst Andy Mok at CGTN.
CGTN:
Apple has now become the first-ever one-trillion-U.S.-dollar publicly listed American company. But with a trade war ratcheting up between China and the United States for over a month now, and the Chinese market being vital to Apple, will the company get away intact?

According to Andy Mok, founder of Red Pagoda Resources in Beijing, any iconic American brands will be concerned about China-U.S. trade tensions, because they are very visible symbols and could easily become collateral damage. But he pointed out that it's the consumer who will finally bear the price.

"Apple's unique position is that it's shown their customers are very price insensitive that they can get away with charging 800 dollars, 900 dollars, even 1,000 dollars for their smartphone. So I think Tim Cook is very right in saying that this is an attack on the consumer, because I think they will and would be able to successfully pass that through to the final consumer," Mok said during a discussion on CGTN's World Insight with Tian Wei.
Andy Mok is a speaker at the China Speakers Bureau. Do you need him at your meeting or conference? Do get in touch or fill in our speakers' request form?
Are you looking for more experts to manage your China risk? Do check out this list.
Please follow and like us: