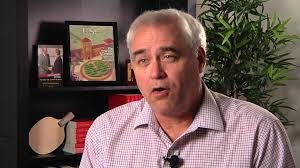 US Senator Marco Rubio is drafting a law, the Equity Act, to kick out 156 Chinese companies from US stock markets, unless they comply with the oversight by the Public Company Oversight Board (PCOB) of their information. Beida accounting professor Paul Gillis believes this act might be passed, and although it is not the hottest issue in the ongoing trade war between China and the US, companies will have three years to move, for example to Hong Kong, he writes in the Chinaaccountingblog.
Paul Gillis:
The proposal effectively says that Chinese companies will be kicked off US exchanges in three years if a breakthrough in PCAOB inspections does not take place. At this stage, I would call it an even bet as to whether China negotiates a settlement. I don't think this is a critical issue for China, and I think China could craft a deal, but I can't see what the US would offer in exchange.

I think this legislation has a good chance of passing, and that will start the three-year countdown for negotiations or for the companies to find another listing home. I expect most of them will move their listings to Hong Kong. Mainland exchanges are not ready for most of these companies. There will likely be some regulatory changes required in Hong Kong to make this happen. Most of the companies have weighted voting rights, and Hong Kong now allows for IPOs of unicorns with weighted voting rights, but most of these companies would likely need special accommodation.

If the move to Hong Kong is not seamless, there may be trading opportunities present. Many mutual funds are not permitted to hold illiquid securities, and it is possible that there will be a period of time while the listings move where the stock cannot be traded. Prices may temporarily suffer until the listing is restored in Hong Kong.

Hong Kong could speed the relocation process by allowing the companies to use SEC documents and US GAAP financial statements for the initial listings. Hong Kong generally requires companies to prepare financial statements under Hong Kong Financial Reporting Standards, which are equivalent to IFRS.  The Rubio proposal is a full employment act for accountants and lawyers.
More in the China Accounting Blog.
Paul Gillis is a speaker at the China Speakers Bureau. Do you need him at your meeting or conference? Do get in touch or fill in our speakers' request form.
Are you looking for more financial experts at the China Speakers Bureau? Do check out this list.
Please follow and like us: