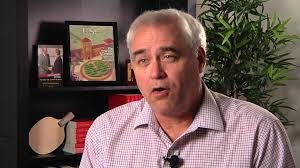 The tech giant Alibaba listing on the Hong Kong stock market is already a sign things are changing for the US markets, and the ongoing trade war will stop many Chinese firms to list in the US, as they did in the past, especially when a bill by US Senator Marco Rubio is adopted or not, says Beida accounting professor Paul Gillis in Forbes.
Forbes:
 The U.S. environment is getting increasingly hostile for China-related IPOs. Earlier this month, a bipartisan group of lawmakers, including Republican Senator Marco Rubio and Democratic Senator Bob Menendez, introduced a bill that would require U.S.-listed Chinese firms to comply with increased financial oversight–such as providing access to auditing–or face delisting. The Public Company Accounting Oversight Board (PCAOB) in the U.S. routinely inspects the accounting practices of U.S.-listed firms, but China, citing national security concerns, has barred overseas regulators from examining the companies' audit and financial records.

Whether the bill would become law probably depends on trade negotiations between the U.S. and China, as it could likely be resolved as part of any deal that comes out of those talks, says Paul Gillis, professor of practice and co-director of the IMBA program at Peking University's Guanghua School of Management. He warns that "there is likely to be no more listings" from China on U.S. markets if the bill is passed because no China-based accounting firm is currently inspected by the PCAOB and Chinese law forbids them from handing financial records over to foreign regulators.

"It [passing the law] would be troublesome for U.S. stock exchanges and investment banks," he says.
Paul Gillis is a speaker at the China Speakers Bureau. Do you need him at your meeting or conference? Do get in touch or fill in our speakers' request form.
Are you looking for more financial analysts at the China Speakers Bureau? Do check out this list.
Please follow and like us: