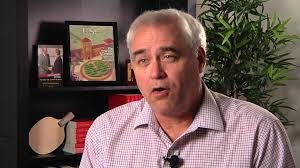 The Chinese government has tried to promote local CPA's on the expense of the Big Four, but – says  Beida accounting professor Paul Gillis – the 2018 top-10 CPA ranking shows the Big Four are back winning market shares, with PwC, Deloitte and E&Y in the top three, he writes at his Chinaaccountingblog.
Paul Gillis:
China had a policy to promote the development of local CPA firms, but it no longer seems to be on that path. The first indication was mandatory audit rotation on companies with state ownership. The first large scale rotation was in 2012 and somewhat surprisingly nearly all of these companies simply moved from one Big Four firm to another, albeit with significant fee reductions. The government strongly encouraged companies to select a non-Big Four auditor, but they were largely ignored. The next round of audit rotation takes place in 2020, and if local firms do not win some of the large state-owned enterprises I think the Big Four will be cemented into these slots. 2020 is shaping up to be one of the most significant years in the development of the CPA profession in China.  If the Big Four can retain the large state controlled enterprises in the 2020 audit rotations they are likely to retain a strong market position for the foreseable future.

The Big Four have over 27,000 employees in China, led by PwC at 9,460 out of 250,000 PwC employeees worldwide. Overall, there are 120,604 people working for accounting firms in China.

Big Four firms do not release information on profitability.  But since payroll is the largest expense for accounting firms, a good measure is revenue per employee. As expected, the Big Four have significantly higher revenue per employee than local firms, with a notable exception of PwC. PwC has revenue per employee of RMB 540,635 compared to an average of RMB 652,390 for the other Big Four.  This suggests PwC is likely less profitable than the other firms and is potentially overstaffed.
More (including the 2018 ranking) in the Chinaaccountingblog.
Paul Gillis is a speaker at the China Speakers Bureau. Do you need him at your meeting or conference? Do get in touch or fill in our speakers' request form.
Are you looking for more financial experts on the China Speakers Bureau? Do check out this list.
Please follow and like us: