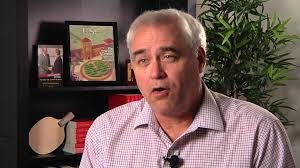 The Hangzhou government raised eyebrows as it announced last week it would send 100 officials to private companies to check on them. Professor Paul Gillis at Peking University's Guanghua School of Management did not see that much news, he tells Bloomberg.
Bloomberg:
Government agencies may also be heightening their monitoring of the vast private sector at a time the Chinese economy is decelerating — raising the prospect of destabilizing job cuts as enterprises try to protect bottom lines.

Alibaba is hosting its annual investors' conference this week in Hangzhou against the backdrop of a worsening outlook for the country.

"They might be checking whether the [Chinese] Communist Party [CCP] units are working effectively within the companies," said Paul Gillis, a professor at Peking University's Guanghua School of Management.

"While China legitimized capitalism, the level of government influence was never intended to disappear. Occasionally private entrepreneurs forget about this and are reminded of it," Gillis added.

Zhejiang is considered the cradle of modern Chinese private enterprise, home to a generation of self-made billionaires from Alibaba's Jack Ma (馬雲) and Geely founder Li Shufu (李書福) to Wahaha's Zong Qinghou (宗慶后).
Paul Gillis is a speaker at the China Speakers Bureau. Do you need him at your meeting or conference? Do get in touch or fill in our speakers' request form.
Are you looking for more political analysts at the China Speakers Bureau? Do check out this list.
Please follow and like us: