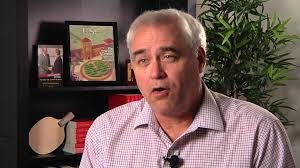 US legislators are preparing a law to allow US PCAOB inspectors to check US-listed Chinese firms. But – warns auditing expert Beida professor Paul Gillis – the so-called Kennedy law might have unintended consequences for all multinational companies, he writes on this Chinaaccountblog.
Paul Gillis:
The bill essentially bans trading in companies whose auditors are not able to be inspected by the PCAOB. The bill is limited to covered issuers (essentially any public company) that are audited by an auditor with a branch or office in a foreign jurisdiction that does not allow inspections.

Those definitions obviously bring most US listed Chinese companies under the jurisdiction of the Kennedy Bill. They are public companies and are mostly audited by the Chinese member firms of the Big Four accounting firms.

But what about multinationals like IBM? IBM is audited by the US firm of PwC which uses PwC Zhong Tian CPAs, its China firm, to audit China operations.  PwC Zhong Tian is a Chinese limited liability partnership, not an office or branch of the US firm. The Big Four accounting firms are structured more like a franchise operation than an MNC.  Local operations tend to be owned by local partners.   On its face, I don't think that Big Four firms in China constitute a branch or office of the US firm. This is not an insignificant point. The PCAOB has identified 207 multinationals where it can inspect some, but not all of the audit.

I don't think the Kennedy bill is intended to impact MNCs, and based on my analysis in the previous paragraph, I don't think it does. However, Big Four firms would be wise to carefully review existing business operations to make sure the US firm has not inadvertently established a branch or office in China. I know many of the Big Four firms in China have seen firms in their network sneaking into China to do projects. There will be heightened concern over these activities out of fear they could be treated as a branch or office that would result in serious problems for their multinational clients, even where the activities of that branch or office had nothing to do with the audit.
More at the China Accounting Blog.
Paul Gillis is a speaker at the China Speakers Bureau. Do you need him at your (virtual) meeting or conference? Do get in touch or fill in our speakers' request form.
Are you looking for more financial experts at the China Speakers Bureau? Do check out this list.
Please follow and like us: