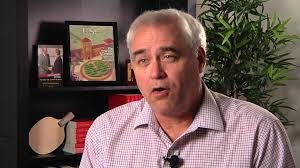 US legislators might support a bill to force Chinese firms listed in the US to let the US stock regulators, the PCAOB, check their files. But those checks will not prevent frauds like those by Luckin as some US senators claim, warns audit expert Paul Gillis on his weblog Chinaaccountingblog. Some predictions on what will happen after the bill has been adopted.
Paul Gillis:
EY in China is not inspected by the PCAOB. Would a PCAOB inspection have stopped the Luckin fraud? No, PCAOB inspections are after the fact, and EY had already discovered the fraud. Additionally, the PCAOB is not going to inspect every audit, but rather a selection of them and there is no guarantee that Luckin would ever have been inspected. Would EY have audited Luckin differently had it been subject to PCOAB inspections? Possibly, but I think that is unlikely. The Big Four member firms in China are not subject to PCAOB inspections but are regularly subject to inspections by teams from their own networks. While self-inspection is never as effective as independent inspection, I believe that the auditing culture of these firms has been effectively implemented in China, and that inspections would provide for a marginal increase in quality but would be unlikely to prevent future fraud. I believe that PCAOB inspections are useful, but the threat of inspections and the existence of inspections elswhere in the world has already brought those audit  practices to China. The bigger problem for the firms is a shortage of experienced partners – who are sometimes called the no hair/gray hair partners. The firms have been recruiting and auditing in China since the early 1990s, but the firms only became large in the early 2000s. Given it takes 15-20 years for an accountant to make partner in these firms, and another five before they are ready to serve as engagement partner on public companies, the firms are seriously short of highly experienced partners. Partner/staff ratios are completely out of whack for the Big Four in China. For example, PwC reports 720 partners and 20,000 staff in its China firm (which includes HK, Taiwan and Singapore) for a partner/staff ratio of 27.8. The US firm of PwC has 3,249 partners and total staff of 30,000 for a partner/staff ratio of 9.2. While I would not argue more partners means higher audit quality, the difference between the two staffing models is too extreme.

I believe that this legislation will pass but China will moot it by agreeing to some form of inspections. The sticking point is likely to be state secrets. China will want to vet the working papers to make certain no state secrets are inadvertently disclosed. China does not seem to have focused on the fact that many audit partners are foreigners and the internal inspection teams include foreigners who see these state secrets.  Auditors should cooperate with regulators to minimize the presence of state secrets in working papers. I call for joint training sessions between auditors and regulators to determine what must be in working papers and what should not be recorded. I expect that most of China's concerns can be alleviated if unnecessary state secrets are omitted from working papers in the first place.
More at the Chinaaccountingblog.
Paul Gillis is a speaker at the China Speakers Bureau. Do you need him at your meeting or conference? Do get in touch or fill in our speakers' request form.
Are you looking for more experts on the ongoing trade war between China and the US? Do check out this list.
At the China Speakers Bureau, we start to organize online seminars. Are you interested in our plans? Do get in touch.
Please follow and like us: