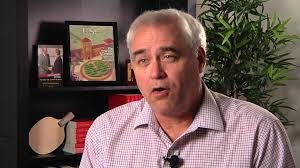 In a last-ditch effort to cross China and hinder the president-elect Biden to set his own course, US President Trump has introduced regulation to ban Chinese companies from listing at US stock markets. Accountant specialist Paul Gillis looks at the ChinaAccountingBlog at the possible effect.
Paul Gillis:
The Wall Street Journal says the proposed regulation is expected to be issued for public comment in December but would be finalized under the Biden administration. It appears to be part of Trump's attempt to rush through policies before he is removed from office, betting that Democrats will not have the political will to reverse them.

There are no details available at this time. The SEC and PCAOB have always had the power to do this, but it was considered a 'nuclear option" that would be a step too far for the regulators. Congress stepped in to propose legislative changes, and the President established a working group that made similar recommendations as the proposed legislation.

I expect the proposed regulation will have a long transition period of at least a year. In the end I expect the issue will be resolved through normal diplomacy, with China agreeing to allow inspections by the PCAOB.
More at the ChinaAccounting Blog.
Paul Gillis is a speaker at the China Speakers Bureau. Do you need him at your (online) meeting or conference? Do get in touch or fill in our speakers' request form.
Are you looking for more trade war experts at the China Speakers Bureau? Do check out this list.
Please follow and like us: