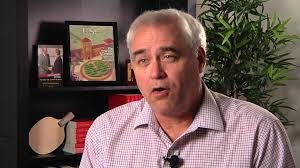 After the Senate also the House of Representatives approved this week the bill to ban Chinese companies at US stock markets, the Holding Foreign Companies Accountable Act (The Kennedy Bill) if they do not allow inspections by the American PCAOB. But accountant expert Paul Gillis does not expect will materialize, he writes at his Chinaaccountingblog.
Paul Gillis:
I do not believe the ban will ever come into effect. China made an offer on April 3, 2020 that the PCAOB rejected but which I believe is a reasonable offer. I fear their response was political and a case of putting the perfect ahead of the good.  China has since sent another proposal to the PCAOB in August and has indicated that it is willing to deal.

I expect the issue will be settled by China agreeing to inspections. Biden has indicated he is not going to repeal Trump's phase one trade deal immediately, but rather begin a multilateral discussion with former allies. I expect PCAOB inspections will be one of China's concessions in reaching a new deal. There is no real urgency given the long transition period.

Inspections are not going to change much. I believe that the Big Four firms in China (which audit substantially every company of any meaningful size) are currently doing the audits under PCAOB standards. They have internal reviews of these audits by teams from outside of China (although I expect these reviews have been suspended under Covid-19).

PCAOB inspections have been tough, with a substantial share of audits found defective. Companies generally learn of problems with their audit when auditors show up to do remediation work, and shareholders rarely learn of problems.  PCAOB inspections often result in financial sanctions against audit partners by the firm (the PCOAB itself only sanctions partners for serious offences such as altering working papers). I believe the rules should be amended to require disclosure of any sanctions against the partner (by the firm or regulators).

The fear of financial sanctions may change the behavior of audit partners, who may become more skittish and conservative. While sometimes that may be appropriate, it does undermine the independent judgment of partners.
More at the Chinaaccountingblog.
Paul Gillis is a speaker at the China Speakers Bureau. Do you need him at your (online) meeting or conference? Do get in touch or fill in our speakers' request form.
Are you looking for more experts on the ongoing trade war between China and the US? Do check out this list.
Please follow and like us: