Digital transformation is key in the planning of companies, governments, and individuals, as the world is changing beyond recognition. But for the world outside China, it often remains unclear how the most innovative country is going to influence their digital future. Speakers at the China Speakers Bureau can help you to make sense out of this often disruptive change of the world. Here we bring together a group of leading experts on China and how its digital transformation is going to change the world outside China too.
William Bao Bean is investment Partner at SOS Ventures and Managing Director of Chinaccelerator, the first and longest-running startup accelerator program in China based out of Shanghai, assisting 150 startups to discover a future.
SOSventures
is a US$700m+ evergreen fund known as the "Accelerator VC" with six partners running five global accelerator programs: HAX for hardware in Shenzhen, Indie.bio for biotech in San Francisco and Ireland, Food-X for food in New York and
Chinaccelerator
for Internet in Shanghai.  SOSventures invests in over 140 companies per year and over its 22 years has a net realized IRR of 36% putting it in the top 3% of VCs in the world.
The focus is on Internet, helping companies from China and across Asia attack the global market and companies from across the world enter China and SE Asia.
Ashley Dudarenok is a China marketing expert with 15  years of professional experience in China. Ashley is fluent in Mandarin, Russian, German and English.
Ashley is a China marketing expert, serial entrepreneur, professional speaker, bestselling author, vlogger, podcaster, media contributor and female entrepreneurship spokesperson. She is the founder of several startups, including social media agency Alarice.com.hk and resources & training company ChoZan.co.
Ashley is a member of Alibaba's Global Influencer Entourage and works directly with a Tencent core founder to conquer Western social media. She runs Asia's #1 entrepreneurship vlog at www.youtube.com/c/AshleyTalksChina. She's also the world's #1 China marketing blogger at AshleyTalks.com.
She travels from Hong Kong.
Mark Schaub is a partner at King&Wood and Mallesons, the largest law firm in China and Australia combined. "In China, nothing is impossible … nothing is easy." Mark Schaub is a prolific speaker who wastes no time in avoiding the real challenges in doing business in China. As a lawyer he had extensive experience in negotiating deals, firing people and otherwise dealing with the ignorance of companies entering the Chinese business minefield. Mark Schaub has 20 years of legal experience in China and was the first foreign lawyer to enter a Chinese law firm. Recently he has been focusing on how the Chinese government clears the way for innovation to move forward, especially in the automotive industry and self-driving cars.
In August 2018 he moved from Shanghai to London to become a partner at the law firm's London office.
Are you looking for more stories by Mark Schaub? Do click here.
Kaiser Kuo former Director, International Communication Baidu.com , and host at the renowned Sinica Podcast. Kaiser Kuo is an American-born writer, rock musician, technology watcher and cultural commentator. He served as director of international communications at China's largest search engine, Baidu. He returned to the US in 2016 after 20 years in China after his longtime labor of love, The Sinica Podcast, a weekly podcast on current affairs in China, was acquired by New York-based SupChina. He now serves as host of Sinica and editor-at-large for SupChina. Kaiser has worked closely with the Chinese Internet since its very early days, working for companies ranging from startups to some of the biggest Chinese Internet firms, as well as for serving for several years as a technology reporter for the Silicon Valley-based magazine Red Herring. Are you looking for more stories by Kaiser Kuo? Do check out this list.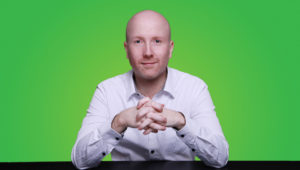 Matthew Brennan is WeChat Expert, Speaker, Author, Host, Co-Founder of China Channel. Matthew Brennan is a well-known speaker and writer on the topics of WeChat and the China digital ecosystem, and its fast-expanding international markets. He is regularly quoted in international media (The Economist, Bloomberg, Forbes, The Financial Times, BBC, TechInAsia). His company organizes China's largest WeChat marketing conference series for international companies. Matthew's company China Channel is a China-focused tech consultancy and research firm. He holds 13+ years on the ground entrepreneurial experience in mainland China. Co-host of the China Tech Talk podcast produced together with Technode, China's largest English language tech media. Click here to see more stories by Matthew Brennan.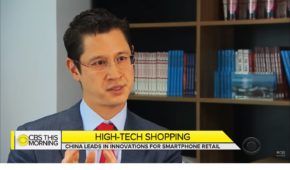 Shaun Rein is the Managing Director of the China Market Research Group (CMR), the world's leading strategic market intelligence firm focused on China. He is one of the world's recognized thought leaders on strategy consulting in China. In December 2017 he published his third book on China, The War for China's Wallet: Profiting from the New World Order, setting strategies for making money doing business with China. He published earlier The End of Copycat China: The Rise of Creativity, Innovation, and Individualism in Asia, in 2014, setting the agenda for China´s economic developments. His first book "The End of Cheap China: Economic and Cultural Trends that will Disrupt the World" was published in March 2012 by John Wiley & Sons in the US. Click here to see more stories by Shaun Rein.
Zhang Ying is a professor of Entrepreneurship and Innovation at Rotterdam School of Management, Erasmus University. Zhang Ying can cover a wide range of China-related subjects, including Chinese economy and its transition, Chinese firms catching up in the world, Chinese entrepreneurship and digital transformation (fin-tech to fin-life). She started March 2017 a partnership between Huawei and RSM on digital education. In April 2017 Harvard Business School published a case study on Ant Financial, formerly known as Alipay, of the Alibaba Group with Zhang Ying as co-author.