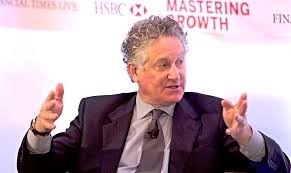 The US gained very little in its trade agreement with China, says trade veteran Harry Broadman on NBC News. The text on trade secret does not add any value, and the US firms and consumers pay the price for tariffs, he says.
NBC News:
"On trade secrets, to be honest, the language that's in the agreement is pretty loose and generic," said Harry G. Broadman, managing director at Berkeley Research Group who chairs the firm's emerging markets practice. "On the face of it, I don't see — at least on that portion of the agreement — a lot that's significantly different from previous types of agreements."

Some of the practices and changes agreed to by Beijing were changes that were already in the works or had been previously agreed-upon…
"The people who are paying the tariffs are U.S. firms and U.S. consumers," Broadman said. "It's not clear to me what the actual economic impact will be as a dispute resolution measure to 'threaten' China with more tariffs."
Harry Broadman is a speaker at the China Speakers Bureau. Do you need him at your meeting or conference? Do get in touch or fill in our speakers' request form.
Are you looking for more strategic experts at the China Speakers Bureau? Do check out this list.
At the China Speakers Bureau we have started to explore WeChat Work as a social platform, next to Twitter, Facebook and LinkedIn. Are you interesting in following us on this journey? Check out our instructions here.
Please follow and like us: