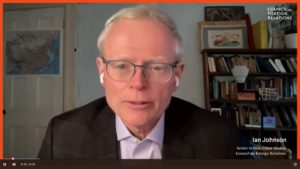 China calls itself a democracy, to the confusion of people living in democracies. China scholar Ian Johnson explains how China moves between democracy and dictatorship, and how both terms can be defined, in an explanatory video from the Council of Foreign relations.
Ian Johnson is a speaker at the China Speakers Bureau. Do you need him at your meeting or conference? Do get in touch or fill in our speakers' request form.
Are you looking for more political experts at the China Speakers Bureau? Do check out this list.
Please follow and like us: