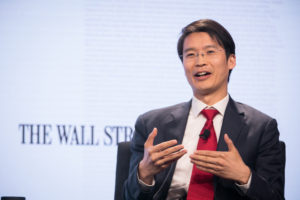 Outbound investments have become a major feature in China's economy now its domestic growth is – relatively – stalling. A few of our speakers at the China Speakers Bureau focus on the development of outbound investments.
Major disasters, including the restructuring of major Chinese firms who took too large risks by investing abroad show the vulnerability of some of these deals, and the need for good background information on the companies involved.
William Bao Bean is investment Partner at SOS Ventures and Managing Director of Chinaccelerator, the first and longest-running startup accelerator program in China based out of Shanghai.SOSventures is a usd235m evergreen fund known as the "Accelerator VC" with six partners running five global accelerator programs: HAX for hardware in Shenzhen, Indie.bio for biotech in San Francisco and Ireland, Food-X for food in New York and Chinaccelerator for Internet in Shanghai.  SOSventures invests in over 140 companies per year and over its 22 years has a net realized IRR of 36% putting it in the top 3% of VCs in the world.
Chinaccelerator invests in two batches of 10 startups per year in the Spring and Fall.  The focus is on Internet, helping companies from China and across Asia attack the global market and companies from across the world enter China and SE Asia.
You can read some of his articles here.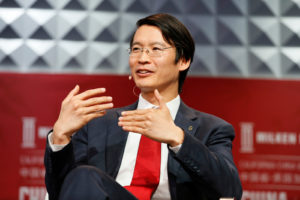 Winston Ma is one of a small number of native Chinese who have worked as investment professionals and practicing capital markets attorneys in both the United States and China. He is currently serving as a managing partner at New York-based CloudTree Ventures. Before that, he was Managing Director and Head of North America Office for China Investment Corporation (CIC), China's sovereign wealth fund.
At CIC's inception in 2007, he was among the first group of overseas hires by CIC, where he was a founding member of both CIC's Private Equity Department and later the Special Investment Department for direct investing (Head of CIC North America office 2014-2015). He had leadership roles in global investments involving financial services, technology (TMT), energy, and natural resources sectors, including the setup of West Summit (Huashan) Capital, a cross-border growth capital fund in Silicon Valley, which was CIC's first overseas tech investment.
He wrote books and speaks on the following subjects:
The Digital War: How China's Tech Power Shapes the Future of AI, Blockchain and Cyberspace
The Hunt for Unicorns: How Sovereign Funds Are Reshaping Investment in the Digital Economy
China's Mobile Economy: Opportunities in the Largest and Fastest Information Consumption Boom
and additionally: China's sovereign funds, China's digital Belt and Road Initiative, big data and asset management, data regulation, privacy, blockchain, and digital currencies.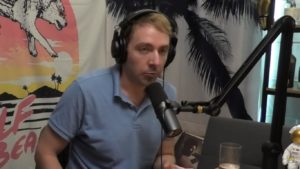 Ben Cavender is a senior analyst with The China Market Research Group (CMR) focusing on strategic planning and brand positioning. Next to his boss, Shaun Rein, he has become one of the leading voices of his firm.
His focus on retail has also made him into an e-commerce expert. No brand, no product in China can nowadays survive without also a solid online marketing strategy,
You can read some of the articles who quote Ben here.
Former New York Times correspondent Howard French published this month his well-received book China's Second Continent: How a Million Migrants Are Building a New Empire in Africa on how Chinese immigration is changing Africa.
On-the-ground reports show how Chinese migrants into Africa are different from what we thought, and Africans give their frank opinion about their new neighbors. French focuses on patterns he has discovered in Africa, but his observations certainly also help other continents to assess the Chinese visitors into their countries.
Are you looking for more stories by Howard French? Do check out this list.
Lawyer Mark Schaub is a partner at China and Asia´s largest law firm at King&Wood and Mallesons and involved in almost all international transactions of his firm.
As a lawyer he had extensive experience in negotiating deals, firing people and otherwise dealing with the ignorance of companies entering the Chinese business minefield.
Mark Schaub has 15 years of legal experience in China and was the first foreign lawyer to enter a Chinese law firm.
Until recently he has been skeptic about the size of China´s outbound investments, but he finds himself more often outside China, to negotiate such deals.
You can read some of his articles here.
Rupert Hoogewerf has been tracking China´s rich for over a decade. And he sees a trend in the way his research subject prepares for investments overseas. First, they go on a holiday as tourists. Then they send their children abroad. Then they start investing in some real estate, sometimes first apartments for their children and themselves.
Only then they have paved a way, and are ready to invest more abroad.
You can read some of his articles here.
Are you interested in learning more about China´s outbound investments, for your region, your company or your industry? Do get in touch with us to discuss who of our speakers might be the right choice for your investment conference or other meetings.