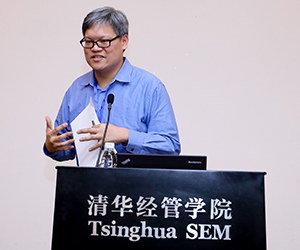 Some concern emerged in Canada when an investment company Leadon Investment Inc had invested US$1 billion in local hotels. Getting to know who is behind those investment vehicles with a China background might be very hard to discover, says financial analyst Victor Shih to the Vancouver Sun.
The Vancouver Sun:
"The problem is that wealthy Asian investors are practised at setting up a series of shell companies to hide their identities," said Victor Shih, who used to work for the Carlyle Group's hedge fund arm in New York and is researching the impact of elite networks in China at the University of California, San Diego.

Victoria-based BCIMC is choosing to sell at a time when international capital, especially from mainland China, has shown keen interest in hotel properties as well as trophy office space across North America.

China's Anbang Insurance Group paid almost $2 billion for the Waldorf Astoria in New York in 2014. In Canada, Bluesky Hotels and Resorts Inc, a company that says it is backed by capital from Hong Kong and that is connected to Anbang, bought InnVest Real Estate Investment Trust and its 90-plus hotels in Canada in a $2.1 billion deal last year. Anbang also later, through InnVest, bought the Fairmont Vancouver Airport hotel. Anbang also paid over $1 billion to buy the Bentall Centre in downtown Vancouver.

Of interest in all these deals is the federal government's threshold for reviewing foreign acquisitions, which is $600 million. In April, it will move to $700 million.

It's not known exactly what questions or hurdles must be cleared in order for deals to get the green light from Ottawa. Law firms have, in the past, suggested a basic list might at least include information about controlling shareholders.

Shih has observed Anbang's various deals as well as the ones that have not proceeded because of intense scrutiny over not being able to tell who owns it.

"As the yuan weakens and as Chinese growth slows, there is rapidly rising demand among Chinese and Hong Kong investors to diversify out of the region," Shih said. "That has created a windfall for sellers in North America." 

As for the risks of not being able to understand the ownership of acquiring companies when there is a large deal, he said: "First, the layers of shell companies buyers use make it difficult to ascertain whether buyers obtained the funds legally or ethically to begin with. Besides corruption income, millions of Chinese investors have been defrauded of billions of dollars by unscrupulous criminals. Obviously, funds derived from fraud would be problematic.

"More recently, the other risk is the imposition of strict capital control by the Chinese government, which prevented Chinese investors from delivering funds to overseas sellers. That has already created problems for a number of property and entertainment deals in the U.S."
Victor Shih is a speaker at the China Speakers Bureau. Do you need him at your meeting or conference? Do get in touch or fill in our speakers´request form.
Are you looking for more financial experts at the China Speakers Bureau? Do check out this list.
Please follow and like us: