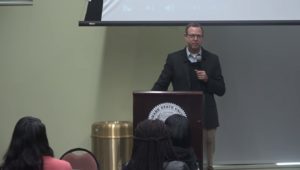 What are the global implications of the growing China-Afrika engagement, journalist Howard French, author of Everything Under the Heavens: How the Past Helps Shape China's Push for Global Power wonders at the Delaware State University on April 12, 2018.
Howard French is a speaker at the China Speakers Bureau. Do you need him at your meeting or conference? Do get in touch or fill in our speakers' request form.
Are you looking for more experts at the One Belt, One Road program at the China Speakers Bureau? Do check out this list.
Please follow and like us: