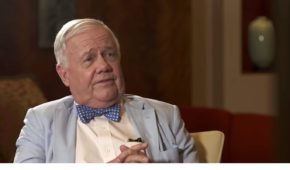 In the trade war between China and the US, president Trump tries to outsmart history, says investor Jim Rogers, author of A Gift to My Children: A Father's Lessons for Life and Investing. That is not going to work, and we will all suffer in the big melt up, he says.
Jim Rogers is a speaker at the China Speakers Bureau. Do you need him at your meeting or conference? Do get in touch or fill in our speakers' request form.
 Are you looking for more experts on the US-China trade war? Do check out this list.


Please follow and like us: