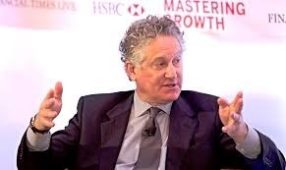 The EU competition commissioner Margrethe Vestager banned the merger of European rail giants Alstom and Siemens. They presented the merger as the way to stop competition from China. China expert Harry Broadman commends Vestager for her much-debated ban as, Broadman argues, size is not the way to fight Chinese companies. Innovation is, he writes in Gulf News.
Harry Broadman:
At first glance, the proposed merger between Germany's Siemens and France's Alstom to fight off the future intrusion of the giant state-owned Chinese rail industry into the European Union market might appear to be in the public interest. After all, what better way to combat size than to scale up.
The EU Competition Commissioner, Margrethe Vestager, had the wisdom — if not the courage — to make the correct call in blocking Siemen's acquisition of Alstom.

While competing against firms from China is becoming tough going in virtually every sector across the globe — in large part because Chinese enterprises can get away by not having to play by the same rules as most businesses of other nationalities — sound public policy must be based on deftly balancing the welfare of a country's consumers, workers, and businesses.

The fact is that businesses and the governments of the countries in which they operate need more innovative strategies to compete effectively with the Chinese — or anyone else — than simply increasing scale. Ask any Chinese boss of a lumbering state-owned-enterprise (SOE) he or she runs if they wish they had more agility to enhance their firm's competitiveness against rivals.

Don't be surprised if the answer is a resounding "yes".
Indeed, for Siemens and Alstom the answer won't be scale. That's looking through the wrong end of a telescope.
Harry Broadman is a speaker at the China Speakers Bureau. Do you need him at your meeting or conference? Do get in touch or fill in our speakers' request form.
Are you looking for more strategic experts at the China Speakers Bureau? Do check out this list.
Please follow and like us: