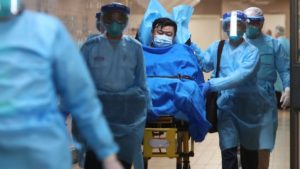 Under normal circumstances we would now slowly move out of the hibernation of the lunar festival activities. But the coronavirus has made 2020 all different from normal. The virus is still spreading, large parts of China have come to a standstill and this week many of the rail and flight connections have been cancelled or limited at best.
Meetings have been cancelled, relocated and – to stay close to our core business – rosters for speakers have been rescheduled. While the effects of the virus are still developing, many expect the effects to be felt at least till April, and perhaps longer.
If you need our help in rescheduling or booking new speakers, do not hesitate to get in touch, so we can discuss how best to facilitate your China meeting, in China or outside. Of course, we do not promise miracles, but will try to do our best. You can check out speakers for different topics here.
At our twitter feed, we try to keep up with the latest corona-related news.
Please follow and like us: