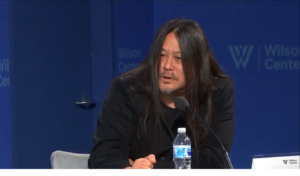 Veteran China watcher Kaiser Kuo discusses at the Wilson Center what China wants. Does it want to topple global order, and trying to impose change on the outside world? A wide-ranging discussion, also including Jiayang Fan. Is it exporting its ideology of just pragmatic?
Kaiser Kuo is a speaker at the China Speakers Bureau. Do you need him at your meeting or conference? Do get in touch or fill in our speakers' request form.
Are you looking for more strategic experts at the China Speakers Bureau. Do check out this list.
Please follow and like us: