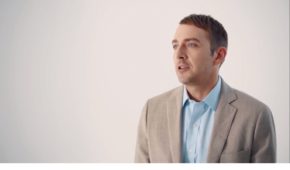 Moutai has been a runaway success, started as the drink for China's elite but now conquering the market for the common people too, and it gains market value, even passing Coca-Cola. Marketing analyst Ben Cavender looks at CNN at the successful liquor as it prepares for another highlight as Chinese New Year is around the corner.
CNN:
Even amid a global pandemic, Kweichow Moutai, the company that makes the eponymous liquor, had a banner year: its stock surged around 70% on the Shanghai Stock Exchange in 2020. The company, which is part state-owned and part publicly-traded, is China's most valuable firm outside of technology — worth more than the country's four biggest banks. Globally, its market cap has not only surpassed all other alcohol distillers like Diageo and Constellation Brands, but also Coca-Cola, which had long held the crown as the world's largest beverage maker by market cap. Valued at 2.7 trillion yuan, or $421 billion Kweichow Moutai is worth more than Toyota, Nike and Disney, too.
"Anytime they have any stock [of the product] available, it's going to be gone almost instantly," said Ben Cavender, the Shanghai-based managing director of China Market Research Group. "You'll see people clamoring [for it]."
Apart from the Chinese diaspora, however, Moutai is still virtually unknown overseas. Almost all — about 97% — of its sales come from China alone, according to its financial reports…

Being part of so many major public events in China "really set the brand in the national consciousness," said Cavender, who likened it to another giant beverage maker, Coca-Cola, in that regard.
"That's the same reason why Coke has actually done so well from a marketing perspective. If you look at the way they've done their advertising over the past 50 years, they're at pretty much every big event. You see Coke at when the Berlin Wall comes down. You see Coke commercials at Christmas. I think Moutai is that brand for China, and so I think that part explains why it's so popular."..

Moutai has found a way to be "approachable for a lot of regular consumers, at least for special occasions," while at the same time also offering collectors' items that reach the ultra-rich, said Cavender.

"That's something that makes Moutai, I think, different, from a lot of the international beverage brands," he said.
It's also been a tremendous advantage during an economically tough year: wealthy consumers who are spending less on travel may splurge more on liquor, Cavender added.
Ben Cavender is a speaker at the China Speakers Bureau. Do you need him at your (online) meeting or conference? Do get in touch or fill in our speakers' request form.
Are you looking for more marketing experts at the China Speakers Bureau? Do check out this list.
Please follow and like us: