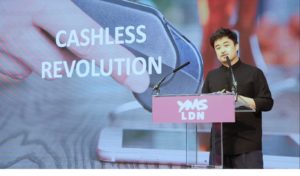 Selling your products to Chinese consumers has not become easier over the years, even now a larger part of them has more to spend. Fierce competition, limited access to the internet, strict government regulations and very different consumer tastes are just a few of the barriers for foreign companies to succeed in China.
At the China Speakers Bureau, we can offer you a range of experts able to help you take those barriers. Are you interested in having one of them? Do get in touch, so we can help you to identify the right expert for dealing with your problem.
Ashley Dudarenok is a China marketing expert with 15 years of professional experience in China. Ashley is fluent in Mandarin, Russian, German and English.
Ashley is a China marketing expert, serial entrepreneur, professional speaker, bestselling author, vlogger, podcaster, media contributor and female entrepreneurship spokesperson. She is the founder of several startups, including social media agency Alarice.com.hk and resources & training company ChoZan.co.
Ashley is a member of Alibaba's Global Influencer Entourage and works directly with a Tencent core founder to conquer Western social media. She runs Asia's #1 entrepreneurship vlog at www.youtube.com/c/AshleyTalksChina. She's also the world's #1 China marketing blogger at AshleyTalks.com.
She travels from Hong Kong.
You can read her recent stories here.
William Bao Bean is an investment Partner at SOS Ventures and Managing Director of Chinaccelerator, the first and longest-running startup accelerator program in China based out of Shanghai.
William Bao Bean was managing director of Singtel Innov8 between 2010 and 2014. Singtel Innov8 is focused on investing in and driving innovative services and technology from around the world, especially China, to its 350m subscribers in Asia and Africa.
Before that, William Bao Bean was for three years a partner at Softbank China & India Holdings, an early-stage venture capital firm that is backed by Softbank of Japan and Cisco and focused on the technology, media and telecom sectors. William began his investment career 12 years ago as a technology analyst in Taiwan. Most recently at Deutsche Bank, he was responsible for Internet and Telecom Equipment across Asia as well as China technology including telecom equipment, Internet, media, PCs, display, handsets, and software. Prior to this, he covered Telecom Equipment and Digital Media companies with Bank of America Securities in San Francisco. William also worked as an associate analyst with the team covering PCs, Enterprise Hardware, Handhelds, Storage and Semiconductors at Bear Stearns in New York.
William is based in Shanghai.
Here is a list of his latest contribution.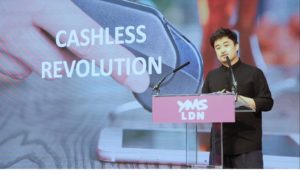 Arnold Ma is CEO and founder of the first and largest Chinese digital creative agency in Europe, Qumin, founded in 2012, with the mission to "open the world to China", specializing in marketing to China by truly understanding Chinese people and culture.
The unprecedented growth and unparalleled development of China's economy over the last 30 years brought about important changes within the society. The adaptability and global awareness of China's younger generation are way beyond those of their ancestors, for example.
Young people have a newly found desire to be different, to express themselves by not conforming to public perceptions. Common beliefs embedded in communist China are the reason why "quite rebellious and not popular movements", as defined by Arnold, started to emerge. These movements are known as subcultures.
Arnold recommends that brands should always bear in mind that "changes in China happen at a fast pace, people latch on to subcultures really quickly, they rapidly move on to new things and adapt to upcoming trends". This means that new subcultures can emerge but also die very quickly, creating a very risky and volatile youth market. Thus, brands must be extremely careful when micro-targeting specific trends or subcultures.
Are you looking for the latest stories by Arnold Ma? Do check out this list.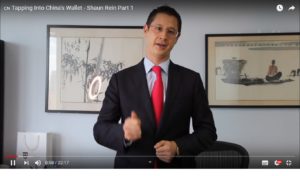 Shaun Rein is the Managing Director of the China Market Research Group (CMR), the world's leading strategic market intelligence firm focused on China. He is one of the world's recognized thought leaders on strategy consulting in China.
In December 2017 he published his third book on China, The War for China's Wallet: Profiting from the New World Order, setting strategies for making money doing business with China.
His first book "The End of Cheap China: Economic and Cultural Trends that will Disrupt the World" was published in March 2012 by John Wiley & Sons in the US. He published earlier The End of Copycat China: The Rise of Creativity, Innovation, and Individualism in Asia, in 2014, setting the agenda for China´s economic developments.
He is often featured in the Wall Street Journal, The Economist, The Financial Times, Bloomberg, and the New York Times. He is regularly interviewed by American Public Radio's Marketplace and NPR. He frequently appears to deliver commentary on CNBC's Squawk Box, Bloomberg TV, CBS News, and CNN International TV.
Shaun Rein travels from Shanghai.
You can read his recent stories here.
Tom Doctoroff is a senior partner at Prophet, senior adviser to the president of the Asia Society.
Tom Doctoroff is the leading authority on marketing in China. His successful book Billions: Selling to the New Chinese Consumer has found its way to the shelves of almost every company working in China. Mr. Doctoroff switches in his speeches easily from a hands-on approach to a higher level and prevents any confusion by telling again many real-life stories from the dynamic marketing scene in China.
In a very visual style, loaded with telling examples Mr. Doctoroff tells the compelling story of China's emerging consuming middle class. His humor and dynamics make his subjects attractive for highly diverse audiences.
Tom Doctoroff travels from New York.
You can read his recent stories here.
Matthew Brennan is WeChat Expert, speaker, author, Host, Co-Founder of China Channel.
Matthew Brennan is a well-known speaker and writer on the topics of WeChat and the China digital ecosystem, and its fast-expanding international markets.
He is regularly quoted in international media (The Economist, Bloomberg, Forbes, The Financial Times, BBC, TechInAsia). His company organizes China's largest WeChat marketing conference series for international companies.
Matthew's company China Channel is a China-focused tech consultancy and research firm. He holds almost two decades on the ground entrepreneurial experience in mainland China. Co-host of the China Tech Talk podcast produced together with Technode, China's largest English language tech media.
Matthew Brennan travels from Shenzhen.
You can read his recent stories here.