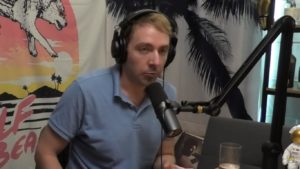 Real estate giant Wanda Commercial got a US$4.4 billion investment from Tencent, a major tech player. A move that is very smart for Wanda, says business analyst Ben Cavender, as it wants to get ready for a now successful IPO in Shanghai, according to Reuters.
Reuters:
The 34 billion yuan deal for a 14 percent stake in Wanda Commercial could also help the unit get back on track with a plan to relist in Shanghai after a bold and ultimately expensive decision to withdraw from the Hong Kong exchange in 2016.

"From Wanda's perspective it seems a good deal. They've overextended with expansions and acquisitions over the last couple of years," said Ben Cavender, Shanghai-based principal at China Market Research Group, adding that Wanda Commercial had now become a more "attractive mainland IPO candidate".

The stake will be bought from existing investors who had been part of the $4.4 billion buyout fund created for Wanda Commercial's delisting in 2016. Those investors had been promised up to 12 percent annual interest if it failed to relist in Shanghai within two years.

The Shanghai IPO has, however, been held up by mainland regulatory measures to tighten liquidity in the real estate sector. Wanda said in a statement that with its new investors it was looking to take the unit public "as soon as possible".

The Tencent-led group includes major retailer Suning Commerce Group 002024.SZ, e-commerce firm JD.com Inc JD.O and rival developer Sunac China 1918.HK, which bought some of Wanda's theme park assets last year.

"The tech companies are seen as the darlings of China's emergence as a global superpower. So, reputation-wise I think this is a good move for Wanda," Cavender said.
Ben Cavender is a speaker at the China Speakers Bureau. Do you need him at your (online) meeting or conference? Do get in touch or fill in our speakers' request form.
Are you looking for more strategic experts at the China Speakers Bureau? Do check out this list.
Please follow and like us: