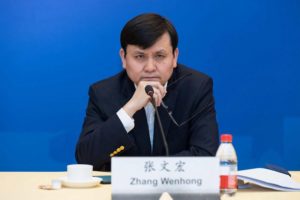 For the international speakers' business, international travel is key. And while some countries are at last moving forward in their vaccine programs, China expects to have covered a substantial part of its population only in the Spring of 2022, says Zhang Wenhong, one of the country's leading experts. Resuming international travel could only restart after that, writes the Business Travel this week.
Getting the international speakers circuit going would take at least a few months from that point since current travel restrictions will not be out of the way after that point. While China has done a great job after a messy start of the Covid-19 disaster in containing the virus, that success seems to have delayed the execution of its nationwide vaccine program. Other major economies might be faster, but international travel can only resume when most of the world – including China – has reached herd immunity.
"We think [international travel] is possible next spring," said Zhang Wenhong, one of the country's leading infectious disease experts told state broadcaster CCTV, according to the South China Morning Post.

"Given China's current vaccination speed, I think we will have an immune barrier next spring. Then we will have to communicate with other countries."

Zhang noted that other jurisdictions nearing herd immunity could leapfrog China in resuming cross-border travel, such as through reciprocal vaccine passport recognition and two-way travel bubbles.

"If the major economies in the world reach an immune barrier at the end of this year, they will definitely reconnect. Then China will face the challenge of whether we can open up to other places," Zhang added.
At the China Speakers Bureau, we carefully plan a full resumption of activities after the summer of 2021, as the lead time for international events takes three to six months in normal circumstances. Up to then, we will have to rely on online gatherings, and are happy to help you out where possible.
Please follow and like us: