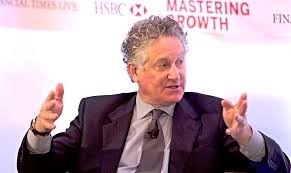 The G7 planned during its certain meeting an alternative for China's Belt&Road Initiative, to halt the country's international leverage, the  Build Back Better World (B3W). But former White House advisor Harry Broadman has serious doubts whether the new plan will be effective at all, he tells according to the GTReview.
GTReview:
Harry Broadman, managing director and chair of the emerging markets practice at Berkeley Research Group, said during the same broadcast it is not immediately clear how B3W will differ from existing tools available to G7 member countries.

"These are the same countries who are the main shareholders of the World Bank, the IMF, the African Development Bank, and the like, and those institutions already have instruments and investments in place with frankly pretty good governance structures," he said. "It raises in my mind the question as to what is the ultimate aim here.

"If you look at the communique from the summit, the wording of what the B3W means is really quite vague, which suggests to me this is – at least at this juncture – more of a branding exercise than boots on the ground."
Harry Broadman is a speaker at the China Speakers Bureau. Do you need him at your (online) meeting or conference? Do get in touch or fill in our speakers' request form.
Are you looking for more exports on the Belt&Road Initiative at the China Speakers Bureau? Do check out this list.
Please follow and like us: