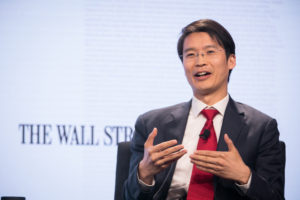 China's Ant group went to great length in explaining its non-fungible tokens (NFT's) are something completely different from the cryptocurrencies the government is targeting. Is it a smart way to avoid government measures? Fintech expert Winston Wenyan Ma highlights the dilemma created by Ant's NFT, he tells Reuters.
Reuters:
"NFT is not interchangeable, nor divisible, making it different by nature from cryptocurrencies such as Bitcoin," said a spokesperson at AntChain, the Ant unit that develops blockchain-based technology solutions.

He said that NFTs can be used to create a unique signature for digital assets.

Winston Ma, NYU Law School adjunct professor, also highlighted the confusion over the nature of NFTs.

"Are NFTs virtual currencies? Or, are NFTs certificates for virtual currencies? And more importantly, are NFTs securities? These are the questions that no major digital economy's legislature has ever answered," Ma said.
Winston Wenyan Ma is a speaker at the China Speakers Bureau. Do you need him at your (online) meeting or conference? Do get in touch or fill in our speakers' request form.
Are you looking for more fintech experts at the China Speakers Bureau? Do check out this list.
Please follow and like us: