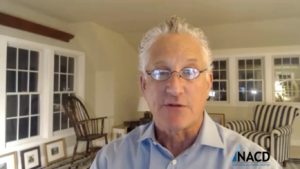 China did not comply with the conditions it signed up for when it entered the World Trade Organization (WTO), says former White House advisor Harry Broadman at the NACD Northern California Chapter in a discussion about American business in China. And while US president Joe Biden has taken on China bilaterally, it needs collective action to change the country's attitude to trade, he adds.
Harry Broadman is a speaker at the China Speakers Bureau. Do you need him at your (online) meeting or conference? Do get in touch or fill in our speakers' request form.
Are you looking for more political experts at the China Speakers Bureau? Do check out this list.
Please follow and like us: