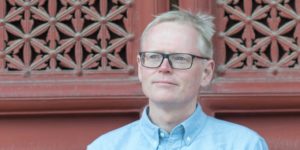 China is drawing its future, including becoming the world's largest economy by 2035. China watcher and CFR-scholar Ian Johnson looks at the CFR website at the decisions taken at the November 2021 Plenum of the Communist Party, as the country prepares for its party conference in 2022 with a new 5-year plan.
Ian Johnson:
China will be even more self-confident with Xi firmly ensconced as leader for the foreseeable future. The question is what Xi wants to accomplish to leave his mark on this era. Xi has already overseen a more robust Chinese foreign policy. Under his watch, China has expanded its massive Belt and Road Initiative to expand its economic influence abroad. It has also pushed further into the South China Sea, claiming shoals and reefs are its territory and building them out into islands.

But two other goals loom, both of which will affect foreign countries, including the United States. One is the party's goal of making China a prosperous society by 2035. That means having the world's biggest economy and a per capita gross domestic product (GDP) of about $25,000. That would have implications for the United States: China would be a true economic equal as well as a country with greater business opportunities.
Ian Johnson is a speaker at the China Speakers Bureau. Do you need him at your (online) meeting or conference?  Do get in touch or fill in our speakers' request form.
Are you looking at more strategic experts at the China Speakers Bureau? Do check out this list.
Please follow and like us: