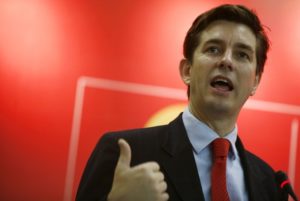 Compared to the rest of the world, China has the most female billionaires, while Guangzhou tops the list. Rupert Hoogewerf, the Hurun Rich list chief researcher, explains why China and especially Guangzhou is doing better than other countries in Money Control. 
Money Control:
Guangdong in South China is the cradle of the world when it comes to self-made women billionaires, the report added.

Interestingly, New York, the city with the most billionaires outside of China, has only a single self-made woman billionaire.

Rupert Hoogewerf, chairman and chief researcher of Hurun Report explains why the numbers are so high in China as compared to other countries.

"The self-made women billionaires in the world tell the story of the most successful women in business and these stories start with China. Why does China have two thirds of the world's self-made women billionaires, more than double the rest of the world combined? There are historical, political, social and economic dynamics at play here," he explained.

Japan, Germany, France, Canada and South Korea are the world's largest economies without a single self-made woman billionaire. The 124 known self-made women billionaires come from just 16 countries, meaning that 180 countries still do not have a single one.

The Hurun Research Institute released the richest self-made women in the world on Wednesday. Topping that list from China is Beijing-based property developer Wu Yajun. The 58-year-old has an estimated worth of $17 billion. Yajun and her ex-husband Cai Kui cofounded Longfor in 1993 cofounder.
Rupert Hoogewerf is a speaker at the China Speakers Bureau. Do you need him at your (online) meeting or conference? Do get in touch or fill in our speakers' request form.
Are you looking for more financial experts at the China Speakers Bureau? Do check out this list.
Please follow and like us: