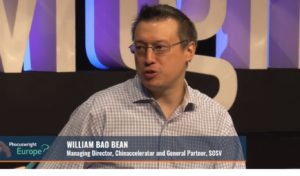 Finance has become a crucial subject when looking at China. Not only because its economy has boomed like crazy (and some claim it is even bigger than the US now). In the past, the central government and its financial regulator had a firm grip on the countries financial resources.
Now a massive row of Chinese companies, including Alibaba, are preparing for IPO´s, at home, insights in China´s financial industry are more important than ever.
The government wants to allow market forces to decide what financial direction the country is taking, and because more than even capital is owned by Chinese citizens, just looking at what the central government in Beijing is doing, is not longer good enough.
At the China Speakers Bureau, we are happy to have a range of eminent financial experts, who can help you to make sense out of the country´s financial development. A short overview:
William Bao Bean is Investment Partner at SOS Ventures and Managing Director of Chinaccelerator, the first and longest-running startup accelerator program in China based out of Shanghai.
SOSventures
is a usd235m evergreen fund known as the "Accelerator VC" with six partners running five global accelerator programs: HAX for hardware in Shenzhen, Indie.bio for biotech in San Francisco and Ireland, Food-X for food in New York and 
Chinaccelerator
for Internet in Shanghai.  SOSventures invests in over 140 companies per year and over its 22 years has a net realized IRR of 36% putting it in the top 3% of VCs in the world.
Chinaccelerator invests in two batches of 10 startups per year in the Spring and Fall.  The focus is on Internet, helping companies from China and across Asia attack, the global market and companies from across the world enter China and SE Asia.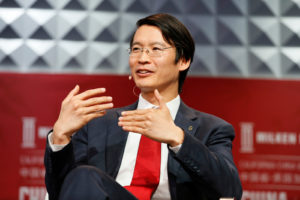 Winston Ma is one of a small number of native Chinese who have worked as investment professionals and practicing capital markets attorneys in both the United States and China. He is currently serving as a managing partner at New York-based CloudTree Ventures. Before that, he was Managing Director and Head of North America Office for China Investment Corporation (CIC), China's sovereign wealth fund.
At CIC's inception in 2007, he was among the first group of overseas hires by CIC, where he was a founding member of both CIC's Private Equity Department and later the Special Investment Department for direct investing (Head of CIC North America office 2014-2015). He had leadership roles in global investments involving financial services, technology (TMT), energy, and natural resources sectors, including the setup of West Summit (Huashan) Capital, a cross-border growth capital fund in Silicon Valley, which was CIC's first overseas tech investment.
He wrote books and speaks on the following subjects:
The Digital War: How China's Tech Power Shapes the Future of AI, Blockchain and Cyberspace
The Hunt for Unicorns: How Sovereign Funds Are Reshaping Investment in the Digital Economy
China's Mobile Economy: Opportunities in the Largest and Fastest Information Consumption Boom
and additionally: China's sovereign funds, China's digital Belt and Road Initiative, big data and asset management, data regulation, privacy, blockchain, and digital currencies.
You can read some of his articles here.
Arthur Kroeber is a respected writer and commentator on the Chinese economy and Chinese companies. He has been the managing director and head of research at Dragonomics since 2002.
In 2016 he published his much-quoted book China's Economy: What Everyone Needs to Know®.
He began working in Asia in 1987 as a journalist specializing in economic affairs and has reported from China, India, and several other Asian countries. From 1992 to 2002 he was a correspondent of the Economist Intelligence Unit covering China and South Asia and was the author of numerous research reports on China and India.
In 2016 he published his much-quoted book China's Economy: What Everyone Needs to Know®. 
You can read his recent articles here.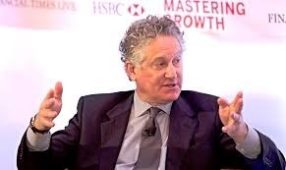 Harry Broadman is a private equity Investor; PwC Emerging Markets Investment Leader; Chief of Staff, U.S. President's Council of Economic Advisors; World Bank Official; Harvard Faculty; Author, Africa's Silk Road: China and India's New Economic Frontier
A globally recognized authority on China's enterprise and banking reforms; 40+ years as senior business executive and board director throughout the emerging markets; Pioneering thought-leader on global business growth strategy, risk, and innovation.
You can read some of his recent articles here.
Victor Shih combines political and financial sciences as an assistant professor in political science at UC San Diego. Victor Shih was the first to explore China´s enormous debts, a huge financial burden, dragging down its economic development. In his book Factions and Finance in China: Elite Conflict and Inflation he analyzed the political and financial interactions of different political factions in China´s political elite.
You can read some recent articles here.
Ann Rutledge is founding principal and CEO of R&R Consulting, which is a pioneer in dynamic structured credit modeling tools.
Ann Rutledge´s insights on the often complicated credit markets are a welcome addition to our agency. She has been consulting to high-level representatives of China's MIIT (Ministry of Industry and Information Technology), CCDC (China Bond), CFOs of large SOEs, SOE banks and security companies, municipal and commercial leaders of Hangzhou, Tianjin, Shanghai and Beijing cities, and national accounting and statistics bureaus under the Ministry of Finance. Other clients of R&R expert services have included the European Central Bank, U.S. Federal Deposit Insurance Corporation, the Office of the Comptroller of the Currency, the Federal Financial Institutions Examination Council, the World Bank, Metlife, Mass Mutual, and other globally focused private equity firms and asset managers.
Shaun Rein, managing director of the China Market Research Group (CMR)
He is the author of The End of Copycat China: The Rise of Creativity, Innovation, and Individualism in Asia, his second agenda-setting book on China.
Shaun Rein is one of the world's recognized thought leaders on strategy consulting in China. His book ´The End of Cheap China. Economic and Cultural Trends that Will Disrupt the World´, published in 2012, solidified his reputation of challenging established classic ways to frame China.
You can read some of Shaun´s recent contributions here.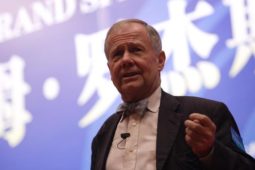 Jim Rogers is the Chairman of Rogers Holdings and Beeland Interests, In and Co-founder of the Quantum Fund
Two decades ago Jim Rogers moved to Singapore as he emerges as a major bull on Asia. Since then he stuck to his guns as a successful investor, made sure his daughters were fluent in Mandarin and became a leading voice on investments in China, Asia and elsewhere.
Now he is predicting a bear market, the worst we have ever seen. Most recently he published Street Smarts: Adventures on the Road and in the Markets
Recently he sold his US shares for Chinese equity. One of the main assets of China, Rogers says, is the One-Belt, One-Road program.
Are you looking for more recent stories by Jim Rogers? Do check out this list.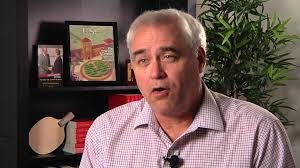 Beida professor Paul Gillis is one of the leading voices when it comes to accounting in China. After working as a senior executive at one of the big four in China, he started teaching the upcoming generation of leading financial experts at Peking University.
Before his recent retirement he was professor of practice and co-director of the IMBA program at the Guanghua School of Management at Peking University, CPA
You can read his recent articles here.
Are you interest in having these or other China experts at your meeting or conference? Do get in touch.