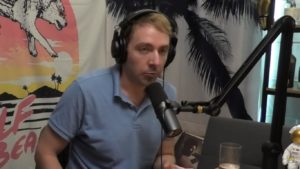 The number of Covid cases in Shanghai keeps on dropping and residents do get small bits of freedom back from the stringent lockdown. But Shanghai-based consultant Ben Cavender expects only business activities to resume by the end of June, he tells in RTHK.
RTHK:
Ben Cavender, a Shanghai-based consultant for the China Market Research Group, told RTHK's Moneytalk that some residents have been allowed to leave their homes to run errands.

"I'd say probably 80 percent of the people that we've spoken with over the past week have now gotten to the point where they're receiving timed passes that allow one individual from the household to leave their compound for a couple of hours a day, presumably to go shopping or take care of medical issues or things like that," he said.

Cavender added businesses have been slowly reopening.

"The reality is most businesses are still very much closed here, so it's really sort of a limited opening in the right direction, though I think over the next three weeks or so, we're going to see pretty big changes in that direction."

The mainland reported 184 new coronavirus cases on May 29, of which 34 were symptomatic and 150 were asymptomatic, the National Health Commission said on Monday.
Ben Cavender is a speaker at the China Speakers Bureau. Do you need him at your (online) meeting or conference? Do get in touch or fill in our speakers' request form.
Are you looking for more strategic experts at the China Speakers Bureau? Do check out this list.
Please follow and like us: