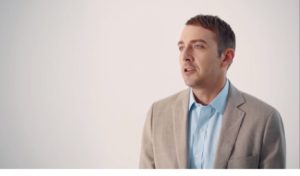 Unlike in the past, youngsters in China are unsure of what the future brings, and they have become more frugal, says Shanghai-based consumer analyst Ben Cavender, executive director of the China Market Research Group (CMR). to Reuters.
Reuters:
This newfound frugality, reinforced by social media influencers promoting low-cost lifestyles and sharing savings tips, is a threat to the world's second-largest economy, which narrowly avoided contracting in the second quarter. Consumer spending accounts for more than half of China's GDP.

"We've been mapping consumer behavior here for 16 years, and in all that time I've seen young consumers the most concerned," said Benjamin Cavender, executive director of the China Market Research Group (CMR).

China's "zero-COVID" policy — including strict lockdowns, travel restrictions and mass testing — has weighed heavily on the country's economy. The government's crackdown on big tech companies also had an outsized impact on the young workforce…

Stability has been the key issue for China's policymakers this year, experts say, as President Xi Jinping prepares for a third term as head of state at next month's congress of the ruling Communist Party.

"In the past, when there was an economic slowdown, consumers tended to feel that government policy would solve this problem very quickly," said CMR's Cavender. "I think the challenge right now is interviewing younger consumers who really don't know what the future holds."
Ben Cavender is a speaker at the China Speakers Bureau. Do you need him at your (online) meeting or conference? Do get in touch or fill in our speakers' request form.
Are you looking for more consumer experts at the China Speakers Bureau? Do check out this list.
Please follow and like us: