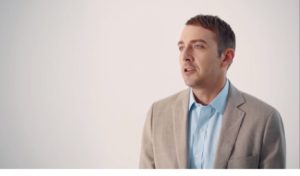 Their annual results reveal that food suppliers booked high margins during COVID lockdowns. Pang Pang Xiang (China) Company Ltd was retained by the Shanghai government earlier this year to supply food, and citizens are now shocked by their profits. However, they won't be able to continue, says Shanghai-based retail analyst Ben Cavender to Reuters.
Reuters:
The company was among those picked by the Shanghai government this year to guarantee the supply of agricultural products during the city's lockdown of its 25 million residents between April and May.
"The typical supply chain during the lockdown was greatly disrupted, the result was a lot of pricing asymmetry as well as very high demand," said Ben Cavender, managing director at China Market Research Group in Shanghai.

"This in turn allowed the company to dramatically improve margins over what they normally would be."

Many Shanghai residents turned to community group-buying to procure essentials during the lockdown, where residents in one community band together to bulk buy groceries or meals from suppliers or restaurants.

Among COVID-related buying customers, group-buying contributed to roughly half of its revenue, with a gross profit margin of 74.7%, according to Pang Pang Xiang's disclosure.

Pang Pang Xiang's sales were impacted by the lockdown, however. Its revenue dropped 15% from a year earlier during the first five months, though gross profit jumped 35% due to higher margins.

Cavender said the firm' margins were on the high end compared to what he has seen in the industry, and that the results will be very difficult to replicate going forward.
While the rest of the world is opening up, China has vowed to maintain its zero-COVID policy, with authorities continuing to stem outbreaks through lockdowns and mass testing. Some analysts believe the government will largely stick with the tough restrictions well into next year.
Ben Cavender is a speaker at the China Speakers Bureau. Do you need him at your (online) meeting or conference? Do get in touch or fill in our speakers' request form.
Are you looking for more consumption experts at the China Speakers Bureau? Do check out this list.
Please follow and like us: