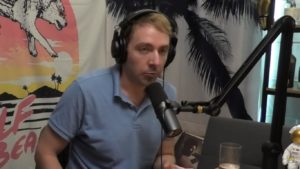 Under US anti-China pressure Chinese companies downplay their roots. Business analyst Ben Cavender explains why those brands are downplaying their roots, he tells CNN.
CNN:
"When you talk about corporate entities that are seen as being in one way or another connected to China, you sort of start opening this can of worms," said Ben Cavender, a Shanghai-based managing director of strategy consultancy China Market Research Group.

"There's almost this automatic take by the US government that these companies are potentially a risk," because of the inference that they could share data with the Chinese government, or act in a nefarious capacity, he added.

Huawei was the primary target of the political backlash a few years back. Now, consultants point to TikTok, and the ferocity with which it has been questioned by US lawmakers over its Chinese ownership and potential data security risks.

The thinking goes that since the Chinese government enjoys significant leverage over businesses under its jurisdiction, ByteDance and thus indirectly, TikTok, could be forced to cooperate with a broad range of security activities, including possibly the transfer of data about its users. The same concern could, in theory, apply to any Chinese company…

There is a potential risk of "racism or general xenophobia" clouding some perceptions of Chinese-led companies, Cavender said.

In 2020, former US House Speaker Nancy Pelosi erroneously called Zoom (ZM) a "Chinese entity" in a television interview, leading critics to point out that it was an American company…

According to Cavender, more Chinese companies are seeking to hire foreign executives, partly "because they realize that they need to have that diversity at the management level from an optics standpoint."

That's one of their "biggest asks right now," he said.
Ben Cavender is a speaker at the China Speakers Bureau. Do you need him at your meeting or conference? Do get in touch or fill in our speakers' request form.
Are you looking for more branding experts at the China Speakers Bureau? Do check out this list.
Please follow and like us: