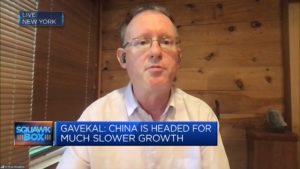 Economist Arthur Kroeber is not expecting a significant stimulus of China's economy as the central government has done in the past. The government is instead hoping the economy will outgrow the current post-Covid-19 dip without massive intervention, he says at CNBC.
Arthur Kroeber is a speaker at the China Speakers Bureau. Do you need him at your meeting or conference? Do get in touch or fill in our speakers' request form.
Are you looking for more strategic experts at the China Speakers Bureau? Do check out this list.
Please follow and like us: