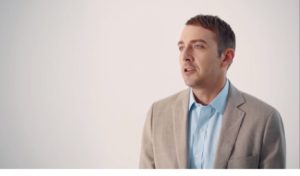 Travels from Shanghai, China
Ben Cavender is a Director of The China Market Research Group (CMR), which he joined in 2006.  His work at CMR focuses on consumer behavior analysis, market analysis, due diligence, retail strategy, brand positioning, and growth strategies in the China market.
His role at CMR includes oversight of projects for Fortune 500 companies, SMEs, and domestic Chinese companies in the e-commerce, entertainment, fashion & apparel, food & beverage, hospitality, luxury goods, and TMT sectors seeking to expand their presence in China and abroad as well as for institutional investors and their portfolio companies.
He is a frequent speaker internationally and in China on a variety of topics related to business in China including innovation and future planning, economic and government policy, consumer trends, and retail trends.
He holds a BA from Cornell University and an MBA from Columbia University.
Ben Cavender: How to get a handle on China (2022)
Ben Cavender discusses how innovation has pushed away IP infringements of foreign brands in China
Ben Cavender: Understanding the consumer in China
Recent comments in Media
McDonald's, Carrefour Apologize to Chinese Consumers, Wall Street Journal (16/03/2012)
Budget Hotel Growth, Reuters TV (2011)
The mystery of the Chinese consumers, the Economist (7/07/2011)
Why Foreign Automakers Are Launching China-Only Designs, Time
Ben Cavender discussing problems in localization in the China market, with cases from IKEA, GAP, B&Q, Starbucks, Dunkin Donut.