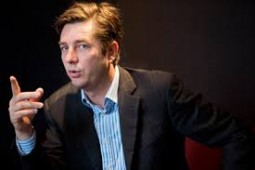 Coming weeks China's lawmakers will flood Beijing for the country's annual gathering of its law makers. Favorite past time or media: counting the rich. Although China gets weekly four new billionaires, both conference will see fewer rich, although their average wealth went up, says Rupert Hoogewerf or Hurun who just released the 2018 Global Rich list, to AP.
AP:
Xi [Jinping] is set to begin a second-five year term as president at the parliament's meeting starting March 5. NPC delegates are expected to approve the Communist Party's plan to remove presidential term limits, giving Xi, who has taken control of an unusually wide range of political and economic tasks, even more power.

Hoogewerf said while the ranks of superrich lawmakers have thinned out, he hasn't seen anything to indicate Chinese entrepreneurs are "losing confidence in the business environment."

Delegates are chosen every five years, most recently this year. High turnover between last year's group and the new NPC attendees is one big reason for the ranking's changes, said Hoogewerf. He added that delegates don't have nearly the same power that members of Congress or senators have in other legislatures.

Heading the list is Pony Ma Huateng, CEO of internet giant Tencent Holdings, operator of China's ubiquitous WeChat/Weixin chat app, with a net worth of $47 billion.
Rupert Hoogewerf is a speaker at the China Speakers Bureau. Do you need him at your meeting or conference? Do get in touch or fill in our speakers' request form.
Are you looking for more stories by Rupert Hoogewerf? Do check out this list.
Related articles
Please follow and like us: