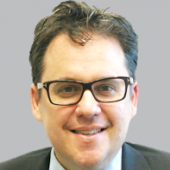 After Beijing Shanghai has become the second city in the race to regulate self-driving cars. Shanghai-based lawyer Mark Schaub compared both regulations and draws from the differences some conclusions for Shanghai, he writes on the China Law Insight.
Mark Schaub:
Hot on the heels of Beijing, Shanghai has become the second city in China to issue road testing regulations for self-driving cars. This is another important momentum for the development of autonomous cars in China following Beijing's road testing regulations ("Beijing Regulations") issued late last year.

The Shanghai Regulations use the term "intelligent and connected vehicle" (ICV) for self-driving cars. The self-driving cars governed by the Shanghai Regulations cover L3, L4 and L5 vehicles.

Although the Shanghai Regulations are largely similar to the Beijing Regulations there are some notable differences…

The release of the Shanghai Regulations is another concrete step in China's regulating of road testing for self-driving cars. Their release also shows local authorities are seeking to provide sound policy environment to allow for self-driving cars to develop in China. National rules for self-driving car road testing are expected to be released in the near future.

Unlike the Beijing Regulations, the Shanghai Regulations are valid for 22 months i.e. until 31 December 2019. From this time frame it appears the Shanghai government intends to regulate the self-driving car road testing in a dynamic fashion.

The Auto industry is a key pillar of Shanghai's economy. In 2017, the gross industrial output of Shanghai auto industry was RMB 677.4 billion with a year-on-year growth rate of 19.1%. If local governments will support the development of self-driving cars then it can be expected that Shanghai will lead the way.

On 1 March 2018, SAIC Motor and Nio were the first two carmakers to obtain temporary car plates for test vehicles under the Shanghai Regulations. We expect more carmakers and technology companies will join them on Shanghai's roads.
More details in the China Law Insight.
Mark Schaub is a speaker at the China Speakers Bureau. Do you need him at your meeting or conference? Do get in touch or fill in our speakers' request form.
Are you looking for more experts on China's digital transformation at the China Speakers Bureau? Do check out this list.
Please follow and like us: