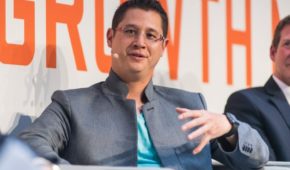 State moloch CITIC moved in to pick up 49% of Czech assets from CEFC Europe, owned by tycoon Ye Jianming. It is part of a trend, says business analyst Shaun Rein, author of The War for China's Wallet: Profiting from the New World Order to the South China Morning Post, as state firms are easier to control by China's central government and expand its policies abroad.
The South China Morning Post:
Since Ye's problem in mid-February, the Rosneft deal has been stuck in limbo.

"State firms are the most ideal ones to take over the overseas projects because they are less sensitive to profits and more reliable politically," said Shaun Rein, managing director of China Market Research, a strategic market intelligence firm.

"They will also take over assets in countries that China is trying to wield more political power. As for the Czech Republic, it along with Hungary, are critical to China's ambitions in Europe. It is easier to buy influence there," he said.

Up to 496 million shares of Shenzhen-listed CEFC Anhui International were frozen by four Chinese courts in late March. Shanghai-based CEFC, established by Ye in 2002 when he was in his mid-20s, had spent at least US$1.7 billion since 2015 buying energy-related businesses in Romania, the United Arab Emirates, Russia and Chad. The company also invested another US$1.2 billion buying financial services assets in the US and the Czech Republic.

Besides financial services, CEFC has stakes in Czech brewery group Pivovary Lobkowicz, Prague soccer club Slavia Praha, the national airline, hotels and property.
More in the South China Morning Post.
Shaun Rein is a speaker at the China Speakers Bureau. Do you need him at your meeting or conference? Do get in touch or fill in our speakers' request form.
Are you looking for more experts who can help you in dealing with Chinese investors abroad at the China Speakers Bureau? Do check out this list.
Please follow and like us: