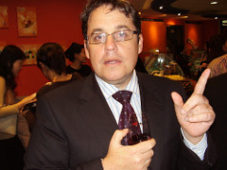 China is going to phase out restrictions on foreign ownership of the automotive industry over the next five year, president Xi Jinping announced earlier this year. Shanghai-based lawyer Mark Schaub summarizes the effects on the industry for the China Law Insight.
Mark Schaub:
The automotive sector is facing the twin disruptions of new energy and autonomous cars.

It is eye-catching that one of the major initiatives to further open up China's economy announced by President Xi Jinping at the Boao Forum on 10 April 2018 was large scale relaxation of foreign investment restrictions in the auto sector. Shortly after President Xi's announcement the National Development and Reform Commission (NDRC) revealed that foreign ownership limits on automakers would be phased out over a 5-year transition period which would start on 17 April 2018.

According to NDRC, foreign ownership restrictions on special-purpose vehicles and new energy vehicles (NEVs) will be removed in 2018. The liberalization will be followed by commercial vehicles in 2020 and passenger cars in 2022. The rule that currently prohibits foreign automakers from setting up more than two joint ventures in China will also be lifted in 2022. After the 5-year transition period, all restrictions on foreign investment in auto sector will be removed.

These policies were swiftly followed by regulatory action and on 28 June 2018, NDRC and the Ministry of Commerce (MOFCOM) jointly issued the Special Administrative Measures for Admittance of Foreign Investment (Negative List) (2018) ("2018 Negative List")[1] which is due to take effect from 28 July 2018.[2]

The 2018 Negative List confirmed the pledge to fully remove foreign investment ownership limits on auto industry over a 5-year transition period.

In addition to making it easier for international companies to sell more cars to China the government has also significantly lowered import tariffs for vehicles. Starting 1 July 2018 import tariffs on autos were reduced to 15% from 25% and auto parts will be subjected to 6% tariffs.

The relaxation on foreign ownership restrictions should open up China's auto industry and for this reason it may have a major impact on domestic and international OEMs alike.
More at the China Law Insight.
Mark Schaub is a speaker at the China Speakers Bureau. Do you need him at your meeting or conference? Do get in touch or fill in our speakers' request form.
Are you looking for more experts in managing your China risk at the China Speakers Bureau? Do check out this list.
Please follow and like us: