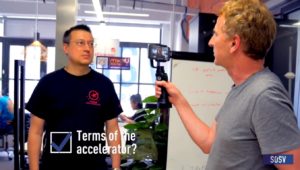 A massive inflow of capital for startups has a negative influence on the market in China, says William Bao Bean, managing director of the Chinaccelarator in US News. VC's are under pressure to deliver to their shareholders, and that makes them less picking in selecting startups.
US News:
"You have like $70 (billion)-$80 billion a year going into venture (capital), but you are getting funded not just the good companies but also the bad companies," says William Bao Bean, managing director of Chinaccelerator, a Shanghai-based startup accelerator for software companies in China. That's happening, Bao Bean says, because of the pressure put on VCs to invest from shareholders and owners.
A bad company is not necessarily one that is unprofitable, experts say. Entities that are poorly conceived and put together present a much higher risk of never being successful. Such companies, although having the potential to temporarily create jobs, might ultimately hurt investors and damage consumer confidence…

Money also ends up being used as a "weapon," experts say, with the richest companies more easily attracting talent and destabilizing competitors.
"So if one company gets more funding than the others, the others just go in and steal all the competing company's employees or they'll take out the key employees," Bao Bean says. "And most people have an impression of China (as being all about) cheap labor, but compensations at (the) senior level are similar to Silicon Valley, and at the middle level maybe slightly below."
William Bao Bean is a speaker at the China Speakers Bureau. Do you need him at your meeting or conference? Do get in touch or fill in our speakers' request form.
Are you looking for more experts on innovation at the China Speakers Bureau? Do check out this list.
Please follow and like us: