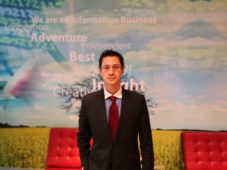 Heineken rocked the beer industry by buying a major share of China's market leader CR Beer. But business analyst Shaun Rein, author of The War for China's Wallet: Profiting from the New World Order, does not believe Heineken is a sure winner, as it purchased a company whose market share was already declining, he tells at CNN Money.
CNN Money:
CR Beer's brands had about a quarter of the Chinese market last year, Euromonitor data shows, but profit margins of many of these drinks are thin and growth is slowing.

"This is a tie up out of weakness, rather than strength," said Shaun Rein, head of consultancy China Market Research Group.

He said that Heineken will be looking to take advantage of the Chinese company's better distribution networks to get a bigger market share for its own beers.

In return, CR Beer gets a more profitable product to market to Chinese consumers.

Even with this deal, Rein thinks that Heineken will still have a tough time gaining traction in China, as more consumers upgrade their tastes to premium beverages.

"Wealthier Chinese have been moving more towards micro breweries and specialty beers," he said. "They're not buying Heineken, Corona or Carlsberg."
Shaun Rein is a speaker at the China Speakers Bureau. Do you need him at your meeting or conference? Do get in touch or fill in our speakers' request form.
Are you looking for more experts on managing your China risk at the China Speakers Bureau? Do check out this list.
Please follow and like us: