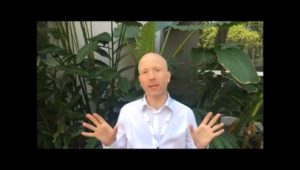 Tencent's shares moved like a roller coaster, but that reflects more the short-term sentiments of investors than changes in the company's prospects, says Tencent watcher Matthew Brennan to Global Times.
Global Times:
Tencent's shares were among the world's best performers in 2017, when a 13-month winning streak led the stock to more than double from HK$179.7 in December 2016 to HK$471.2 in January 2018.

This year, however, the shares have tumbled about 35 percent, falling to $HK308.4 on Wednesday. Tencent shares are down 15.6 percent in the past two weeks alone in response to tightening regulation of China's videogame market.

"Investors are being too short-termist," Matthew Brennan, founder of Tencent-focused tech consultancy China Channel, told the Global Times on Wednesday.

"Tencent's stock rose incredibly in 2017, then dropped rapidly in 2018, but its long-term strategy hasn't changed that much. Tencent is focusing in mini-programs, and all major internet companies in China are following that lead," said Brennan.
Matthew Brennan is a speaker at the China Speakers Bureau. Do you need him at your meeting or conference? Do get in touch or fill in our speakers' request form.
Are you looking for more internet experts at the China Speakers Bureau? Do check out this list.
Please follow and like us: