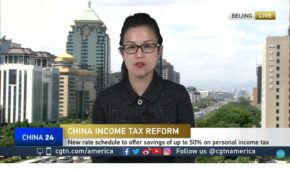 China has changed its income tax for the first time in seven years, beneficial for the lower income groups, and less for the high earner. Financial analyst Sara Hsu discusses the purpose: more spending might be a motive, but as aging and health care costs loom, many might opt for saving, she says at CGTN.
Sara Hsu is a speaker at the China Speakers Bureau. Do you need her at your meeting or conference? Do get in touch or fill in our speakers' request form.
Are you looking for more financial experts at the China Speakers Bureau? Do check out this list. 

Please follow and like us: