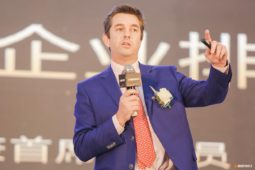 The Hurun Global Real Estate Rich List, released last week, shows that China has the most real estate billionaires, followed by the US. The country's building boom caused by massive urbanization explains the top position, says Rupert Hoogewerf, chief researcher of the Hurun rich list to Barron's.
Barrons:
With 139 of the world's 239 real estate billionaires, China accounted for a whopping 58% of the world's total, leaving other countries far behind, according to the Hurun Global Real Estate Rich List released Thursday. The runner-up, the U.S. has 26 real estate billionaires, followed by the U.K., with 17.

Hong Kong had the highest concentration of real estate billionaires in the world with 25.
"The urbanization megatrend in China has driven the biggest wealth explosion in the history of world, with the result that most of the world's largest real estate developers today come from China," Rupert Hoogewerf, chairman and chief researcher of Hurun Research Institute, publisher of the list, said in a statement.

Chinese developers swept the list's top four spots. Xu Jiayin of Shenzhen-based Evergrande Group ranked first with a net worth of US$37 billion. Li Ka-shing of Hong Kong conglomerate Cheung Kong Holdings came in second, with US$29 billion.

Third place went to Lee Shau Kee of Hong Kong-based Henderson Development, with US$27 billion. Yang Huiyan of Foshan-based Country Garden landed fourth with US$23 billion. She was the only female real estate billionaire in the top 10.

The richest U.S. real estate billionaire was Donald Bren, chairman and sole owner of California-based developer the Irvine Company. He had a net worth of US$17 billion.

U.S. President Donald Trump came in at 82nd place with US$3 billion.
Rupert Hoogewerf is a speaker at the China Speakers Bureau. Do you need him at your meeting or conference? Do get in touch or fill in our speakers' request form.
Are you looking for more stories by Rupert Hoogewerf? Do check out this list.
Please follow and like us: