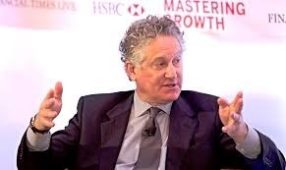 Harry Broadman has joined the global consulting Berkeley Research Group as a managing director and will be leading the new Emerging Marketing Practise. He will remain in Washington DC.
"Harry is an exciting addition to BRG," said BRG Chairman and Principal Executive Officer David J. Teece. "As we continue to attract the most talented professionals across disciplines, Harry's amazing credentials and diverse background reflect what sets BRG apart. He will help leverage our global platform and will be active in Asia, the Americas, Europe and beyond."
Dr. Broadman's expertise includes counseling international clients worldwide on complex investment and trade transactions and disputes; the calculation of economic damages; antitrust and regulatory cases; Foreign Corrupt Practices Act (FCPA) investigations; enterprise restructuring and corporate governance strategies; and matters before the Committee on Foreign Investment in the United States (CFIUS).
A veteran operational advisor to C-suites and corporate boards of directors, Broadman has been CEO and managing partner of Proa Global Partners LLC, a transaction advisory firm working with corporations, banks, private equity firms, pensions and institutional investors, sovereign wealth funds and family offices to design and execute deals throughout emerging markets.
(The full announcement you can read here.)
Are you interested in having Harry Broadman as a speaker? Do get in touch or fill in our speakers' request form.
Are you interested in more stories by Harry Broadman? Do check out this list.
Please follow and like us: