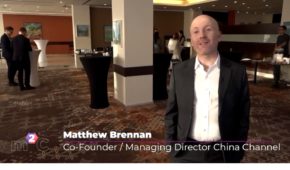 Growing used to be easy for Tencent and other Chinese IT giants, as mobiles proliferated and consumers got used to the internet. But, as the limited growth by Tencent showed last week, the company has to diversify its key games asset into other industries and global expansion, says Tencent watcher Matthew Brennan to the South China Morning Post.
The South China Morning Post:
Tencent's roller-coaster year also took place as China's technology giants came of age. Baidu, Alibaba Group Holding and Tencent – the trio of internet companies that has come to represent Chinese Big Tech – are all around 20 years old and have expanded their presence beyond China's shores.
"We're coming to the tail end of a decade of gangbuster high growth due to the mobile revolution," said Matthew Brennan, managing director of consultancy China Channel. "The incremental increases in number of users and time spent online per person is getting less and less. All the low-hanging fruit is long gone."
He said the business-to-business market "is an area many technology companies, both in the US and China, feel holds more opportunities for growth".
More in the South China Morning Post.
Matthew Brennan is a speaker at the China Speakers Bureau. Do you need him at your meeting or conference? Do get in touch or fill in our speakers' request form.
Are you looking for more internet experts at the China Speakers Bureau? Do check out this list.
Please follow and like us: