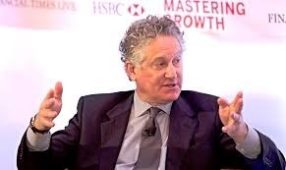 China's Belt&Road Initiative (BRI) has been praised and criticized extensively, as the massive investment program moves on. The main problem of BRI is that it fell short of the Chinese characteristics that other foreign investment initiatives characterized, says investment analyst Harry Broadman in a column in the Financial Times.
Harry Broadman:
It would be disingenuous to blame the Chinese for their extraterritorial ambitions for regional economic development, especially from a European or US vantage point. Still, the process by which Mr Xi has developed and promoted his programme has created serious problems — indeed contradictions — that need not have arisen.
The most salient and fundamental of these — which should be obvious to Mr Xi and his comrades — is the administration's failure to structure the BRI in a manner consistent with the way China itself has engaged in economic reform so effectively since 1978: incrementally, collaboratively and through experimentation. These are the key ingredients whose use China has mastered over the past four decades to encourage the public to believe in and support its reforms. In effect, Mr Xi's political ambitions for the BRI are lacking in core "Chinese characteristics".
Indeed, if there is one lesson the Chinese have taught policymakers the world over, it is that the probability of policy success rises dramatically when reforms are built on engendering "buy-in" from those directly affected and that, as new policies enlarge in scope, they should be modified to embody what has and what has not been found to be effective.
This has been the bedrock of Beijing's policies almost across the board, including reform of enterprises, cities, internal migration, pensions and the social safety net, education, environmental policy and more.
Yet, instead, with the BRI, in one fell swoop Mr Xi has rushed to enlist more than 60 partner countries and sign more than 120 transport agreements, while unilaterally barring others from participating.

The irony of the Chinese not following their own example is supreme. The negative fallout from Mr Xi's tactics is occurring in multiple dimensions and, unless there are fundamental modifications, it will continue to haunt him. In conjunction with the external effects of the economy's structural weaknesses, this could well jeopardise the success of the plan itself.
Beijing's attempt to rebrand the BRI as the "New Silk Road" has not helped. The analogy rings hollow. The ancient Silk Road was an amalgam of decentralised routes that evolved organically at alocal level, over the course of centuries. It was not a one-way hub and spokes  network; there was considerable variation among its routes, from where they sprouted up to where they terminated.
Moreover, while some of these networks emerged as pathways principally facilitating trade in merchandise, most notably in silk and spices but also in arms, tools and the like, perhaps more important was their role in the exchange of ideas and cultures and in human migration.
Harry Broadman is a speaker at the China Speakers Bureau. Do you need him at your meeting or conference? Do get in touch or fill in our speakers' request form.
Are you looking for more experts on the Belt&Road Initiative at the China Speakers Bureau? Do check out this list.
Please follow and like us: