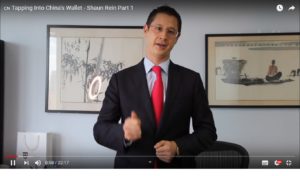 Shaun Rein, author of The War for China's Wallet: Profiting from New World Order and other bestsellers on doing business in China, explains how he can stay ahead of the China trends.
Shaun Rein is a speaker at the China Speakers Bureau. Do you need him at your meeting or conference? Do get in touch or fill in our speakers' request form.
Are you looking for more strategy experts? Do check out this list.
Please follow and like us: