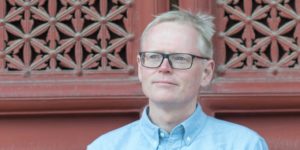 Religion has returned to the center of politics, argues journalist Ian Johnson, author of The Souls of China: The Return of Religion After Mao at the McGrath Institute for church life. Religion has returned to center of society over the past decades.
Ian Johnson is a speaker at the China Speakers Bureau. Do you need him at your meeting or conference? Do get in touch or fill in our speakers' request form.
Are you looking for more experts on cultural change in China? Do check out this list.
Please follow and like us: