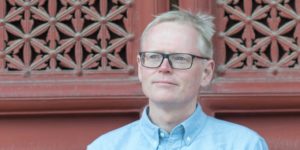 Pulitzer-price winning journalist Ian Johnson describes the decline of Hong Kong, in all possible ways – not only economically, as China rose, for the NY Review of Books. "Hong Kong failed to install visionary leaders who might have helped Hong Kong retain its place among the handful of truly key global cities," he writes.
Ian Johnson:
This decline is about more than economics. Hong Kong once had a cachet that few cities could match: the home of Bruce Lee, Wong Kar-wai, and Eileen Chang—a bucket-list destination perched on a fault line of global politics. Played right, it could have been a perfect tool for China's desire to project a better image of itself around the world. And Beijing likely believes that its policies are allowing Hong Kong to still fulfill this purpose.

In reality, the city has lost its global allure. Tourism is booming but only because of Chinese tourists, who now account for nearly 80 percent of arrivals. These aren't savvy Chinese travelers—that rising class has long since written off Hong Kong as a backwater—but people for whom a visit is their first "foreign" experience. As for the rest of the world, despite a global tourism boom, the number of non-Chinese visitors this decade has stagnated or declined.

One feels this just by walking around Hong Kong. It is still a thrilling setting—the islands, the jutting mountains, the sparkling ocean, the skyscrapers. And its airport—which the British built before they left to show confidence in Hong Kong's future, and China foolishly criticized at the time as part of a nefarious British plot to bankrupt the colony before leaving—is still world-class. But much of Hong Kong now feels about as exciting as a Chinese provincial capital.

The urban core remains filled with crumbling concrete housing blocks built in the 1960s and 1970s. Many streets are dirty and chock-a-block with low-margin shops hawking fake iPhone cases and cheap SIM cards, while anodyne malls sell global consumer brands that can now be found anywhere in mainland China. Instead of belonging to the twenty-first century, it feels trapped in the 1980s.

Again, one can argue that if Hong Kong feels left behind, it is because China's rise made wealth and prosperity flow elsewhere in the region. But this is another indictment of China's stewardship: it failed to install visionary leaders who might have helped Hong Kong retain its place among the handful of truly key global cities. Instead, the city has been run by a series of Beijing-approved mediocrities, all of whom have either resigned in disgrace or been engulfed in crises. All the city's chief executives were fatally hampered by having to defer on all important decisions to Beijing, making them more like colonial governors than autonomous rulers of a dynamic metropolis.
More at the NY Review of Books.
Ian Johnson is a speaker at the China Speakers Bureau. Do you need him at your meeting or conference? Do get in touch or fill in our speakers' request form.
Are you looking for more political analysts at the China Speakers Burea? Do check this list.
Please follow and like us: